Unity of Ann Arbor sponsors a variety of activities aimed at furthering the spiritual growth of individuals and our whole community.
See below for details about how to get involved!
Prosperity Circle on Sundays, following the service.
Weekly* meeting to expand our prosperity consciousness, by sharing stories of everyday examples of prosperity in health, family, career, community, relationships, and more.  Includes time to say together the Prayer for Protection.  Led by Sheila. *NOTE:  Meets once a month during the summer.
Sacred Circle Meditation & Reiki Sharing @ 10:30am Saturdays (usually 2nd Sat. of each month)
Monthly in-person gathering at the church or nearby outdoor location, from 10:30am to noon.  The first 45 min. are devoted to meditation; the next 45 min. to Reiki/energy sharing, observing current public-health protocols, for healing, improved energy balance, etc.  Love offering to UA2 suggested but not required.  Led by Joy.  For updates/details, please visit:  Sacred Circle Facebook page and/or email sacredcircleua2@unitya2.org.
Distance Reiki by trained practitioners is also available, on a love-offering basis to benefit Unity of Ann Arbor.  This can be for you, or for someone you designate, with their permission.  To arrange, please phone 734-434-8545 or email sacredcircleua2@unitya2.org.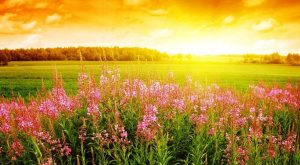 Our Prayer Ministry is available to support you in your time of need.  Trained prayer chaplains can pray with and/or for you.  Prayer requests are kept confidential. You may deposit your prayer requests in the Prayer Box in the lobby/entrance area, or email to staff@unitya2.org.  This ministry is in addition, and complementary to, the Silent Unity prayer ministry offered by Unity Worldwide Ministries.